GoFundMe: 5 Year Old Buffalo NY Girl in Desperate Need of Help after Delaware Park Car Crash Tragedy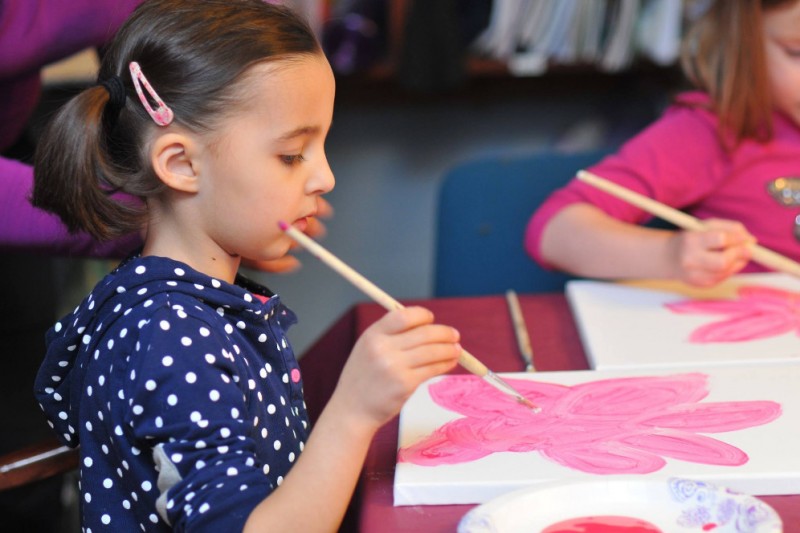 Stephanie Suffered Brain Trauma after Buffalo Tragedy
A couple of weeks ago a Buffalo family was struck by a car at Delaware Park. This family is part of our Homeschool group. The little boy Max died and Stephanie, a friend of Eva's, is going to go through intense therapy because of serious brain injury. She's only 5. The family was able to raise some funds for funeral/hospital costs, but Stephanie's injuries are
extremely severe and will require longterm care.
Support for Stephanie's Recovery: GoFundMe
They have created a new GoFundMe page just for Stephanie's recovery. Right now the father will have to go back to work to start paying bills while Stephanie is going to a special rehab facility in Pennsylvania. Mary, their mom, is staying with Stephanie and needs so much prayer. Please lift this family in prayer, support them if you can, and share with friends. If you own a local business that would like to help the family please consider sponsoring the family!
And please remember to hug and cherish the ones you have in your lives. Life is too short.
Tragedy in Delaware Park
Mary and Wally found out today that Stephanie may be accepted into a wonderful rehab facility in Pennsylvania that can address her brain injury. They will have to essentially live in Pennsylvania for six weeks. With this news comes the heavy concern of money.
We all know, no matter how good your health insurance, an enormous battle like this is going to leave a devastating financial wake for this family.
Wally is afraid that he will not be able to accompany Mary and Stephanie to the rehab facility because he will have to take an unpaid leave from work and the day-to-day bills won't get paid.
With Love and Gratitude to each and every one of you." - Karen Whaley
Related articles
"The story starts on May 30th when my dear friend Mary is walking through the park with her two amazing children. A car on the Scajacuada Expressway jumps the curb, crosses the grass median, and hits both children. Maksym is killed. Stephanie is critically injured.
The Buffalo community rallies, change is made, and support for this family is overwhelming.
This story is far from over.
As we go back to our day-to-day lives, the Sugorovskiy family, who just laid little Maksym to rest, has only just begun on a long road to recovery with Stephanie.
The local news tells us that Stephanie is expected to make a full recovery but that really only makes light of her condition. In reality, when a little girl gets hit by a car moving at 50 mph it's not just broken bones that need to heal. Stephanie's brain has sustained a shearing injury and it is going to be a long time before this beautiful little girl is back to playing, painting, dancing and soccer. But God willing, she will do all those things again.
The ambulance ride alone to the rehab facility could cost them over $20,000.
It is heartbreaking to think that this family won't be together during this battle.
The Sugorovskiy family has been so incredibly thankful for all of the support during this trying time. I'm sure they wouldn't dream to ask for one penny more so I am asking for them.
Please know that every single dollar makes a difference and is appreciated more than you can imagine. And please, whether you can support financially or not, please take the time to share this page. Sharing far and wide will make a huge difference.